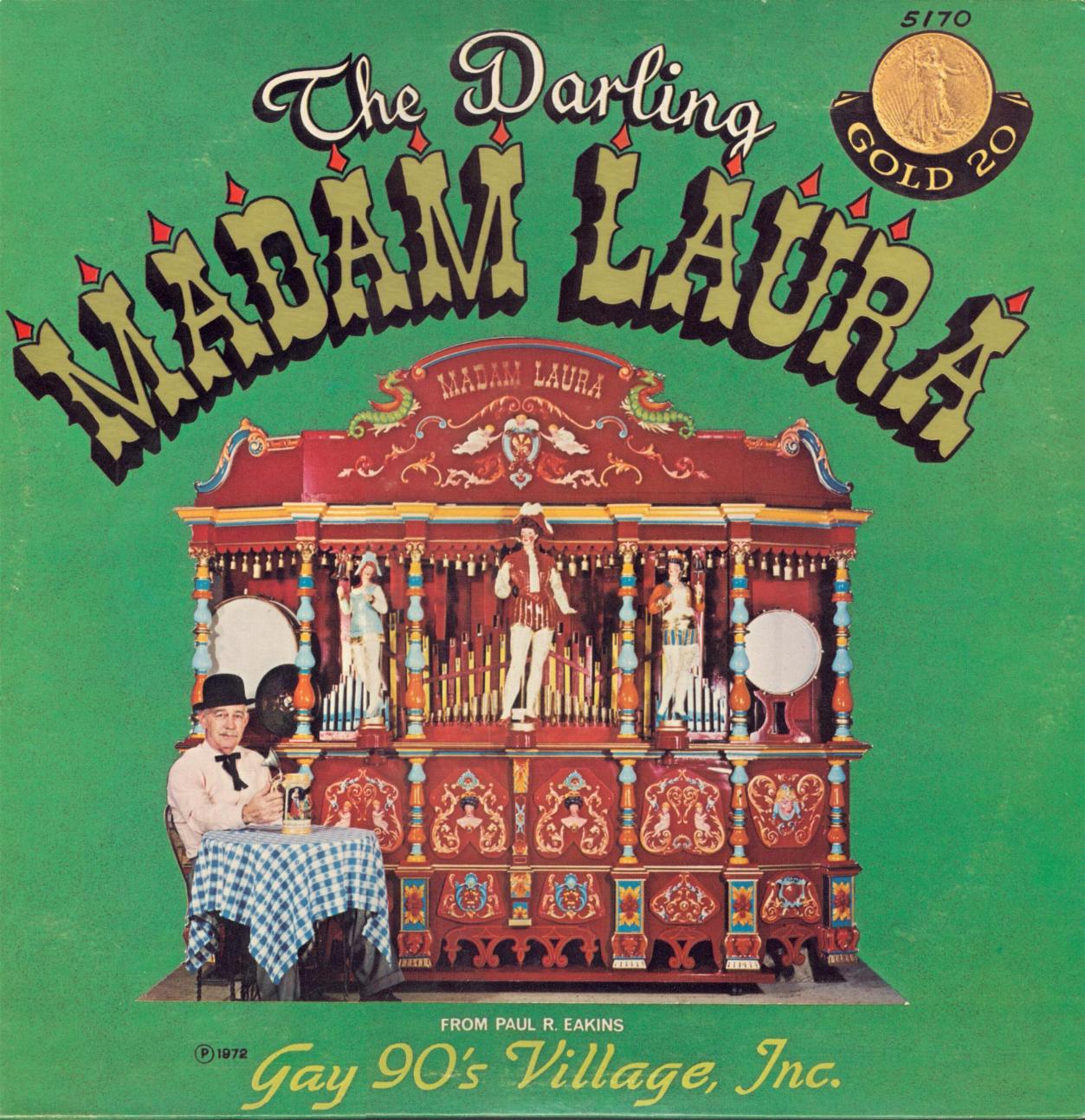 THE DARLING MADAM LAURA (Original release)
Only $10.00
This is a beautiful 87 key Gavioli organ. It has over 200 pipes, drums and many more instruments. It is adorned with 3 wooden figures.
This machine was made in France in the late 1800's. This machine was named after Paul Eakins' wife, Laura Eakins.
1. SOMEWHERE MY LOVE
2. I CAN'T HELP IT IF I'M STILL IN LOVE WITH YOU
3. UNDER THE ANHEUSER BUSCH
4. WHEN THE SAINTS GO MARCHING IN
5. ST. LOUIS RAG
6. ST. LOUIS TICKLE
7. UNDER THE DOUBLE EAGLE
8. RED RIBBON WALTZ
9. WHY DON'T YOU LOVE ME LIKE YOU USED TO?
10. JAMBALAYA
11. KAWILGA
12. ALEXANDER'S RAGTIME BAND
13. BATTLE HYMN
14) CAN CAN BAMBINO
15) LET ME CALL YOU SWEETHEART
16) LITTLE DRUMMER BOY
Listen to a sample of Madam Laura playing.....
"When the Saints Go Marching In"