THE ENCORE AUTOMATIC BANJO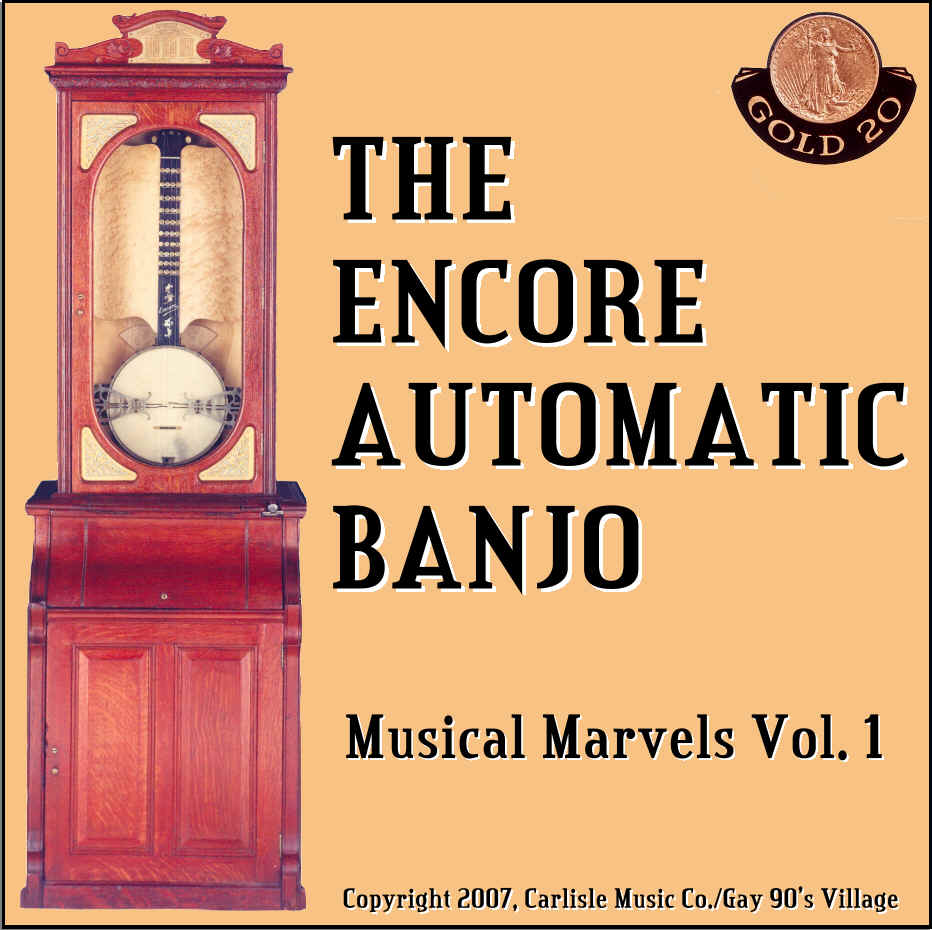 This wonderful Oncore Automatic Banjo was made in the late 1800's. There are only a small amount of remaining Encore Banjo's still around. We have heard there are about 30 units left. At one time, Paul Eakins had 7 of them at one time in his workshop.
The unit has appeared on television in the early 1960's with Paul Eakins showcasing it on a few different programs. It appeared at the Gay 90's Village, Gay 90's Melody Musuem and at Disneyworld.
1. RAGTIME KING
2. DANCE OF THE BROWNIES
3. I DON"T CARE TO BE YOUR LADY FRIEND
4. THE MAN BEHIND THE GUN
5. I CAN'T TELL WHY I LOVE YOU (Roll 165-2)
6. NARCISSUS
7. IN THE GLOAMING
8. STRIKE UP THE BAND
9. SMARTY
10. ABRAHAM JEFFERSON WASHINGTON LEE
11. WHEN YOU WERE SIXTEEN
12. THE COLORED MAJOR
13. PIONEER LIMITED MARCH
14. GLORIANIA WATLZ
15. CONQUERER'S WALTZ
16. PICKANINNIE'S FROLIC
17. HEAD BOWED DOWN
18. DELORES WALTZ
19. ZENDA WALTZ
20. BOSTON TEA PARTY
21. BASIN RAG
22. BUNCH OF BLACKBERRIES
23. CHEVALIER WALTZ
24. THE WONDERERS RETURN
Listen to a sample....